buy records
buy mp3
buy merch
To celebrate the album release of
''Mima''
and the follow up Cd/12'' release of
''The Silver Chimney Club / Wat Tyler''
(out on April 11th) we're offering the debut full length
''Haeligewielle''
of
PETRELS
for free download for two weeks. Beyond that there's a new
''Music to Make Petrels Music By''
mix available via our Soundcloud. And you can buy
''Haeligewielle''
,
''Onkalo''
and
''Mima''
for a discounted bundle price.
CD/Vinyl Bundles
Haeligewielle Full Stream
Haeligewielle Free Download
Music to Make Petrels Music By Mix
ON TOUR
25.04.14 Essen (ger) - Zollverein
24.05.14 Utrecht (nl) - Le Guess Who May Day Festival
25.05.14 Brussels (bel) - LR6
26.05.14 Wuppertal (ger) - Galerie Grölle
28.05.14 Leverkusen (ger) - KAW
29.05.14 Frankfurt (ger) - Institut für neue Medien
30.05.14 Leiden (nl) - The Generator
31.05.14 Kortrijk (bel) - cinePalace
MIMA [CD|LP|DIGITAL]
MIMA is the third album on Denovali Records from London-based musician Oliver Barrett - aka PETRELS. Following on from the highly praised Petrels debut Haeligewielle ("Petrels has provided us with what has to be the strongest solo debut from a musician so far in 2011." - Fluid Radio) and second album Onkalo ("A calm, thoughtful place in the centre of a universe tearing itself apart." - Muzik Dizcovery) Mima is a further development and distillation of the distinctive sonic palette and inquisitive approach that have come to characterise Petrels so far.
Named after the semi-mystical automaton from Harry Martinson's long-form sci-fi poem 'Aniara', Mima builds on the retro-futuristic themes of Onkalo and delves deeper into ideas that lie between the twin poles of faith and uncertainty. A deep interest in mythology, and the part it plays in human development, has been a fundamental part of previous Petrels releases and Mima serves to take this interest further, asking; What place does myth have in our future understanding if we seek to claim the answers to every question? And what myths could we seek to build for ourselves in the future? Drawing inspiration from sources as wide-ranging as the Space Race, Angela Carter, early Cosmology, M. John Harrison, witchcraft, Iain M. Banks Culture novels, and the films of Apichatpong Weerasethakul, Mima is another immersive sonic landscape from Petrels - more interested in posing questions than providing easy answers.
Since releasing Haeligewielle in 2011, Petrels has toured across Europe and shared a stage with the likes of Tim Hecker, FIRE!, Nate Young (Wolf Eyes), Trouble Books, Fennesz, Nadja, and Hans-Joachim Roedelius (Cluster). Having also collaborated with and provided remixes for artists as varied as Duane Pitre, Brassica, Talvihorros and Max Cooper, Petrels' output is proving to be thrillingly eclectic and unpredictable.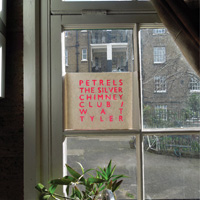 THE SILVER CHIMNEY CLUB / WAT TYLER
preorder cd · vinyl
buy mp3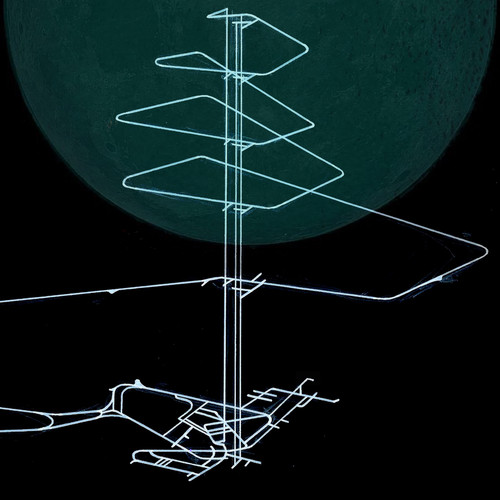 ONKALO
buy cd · vinyl
· mp3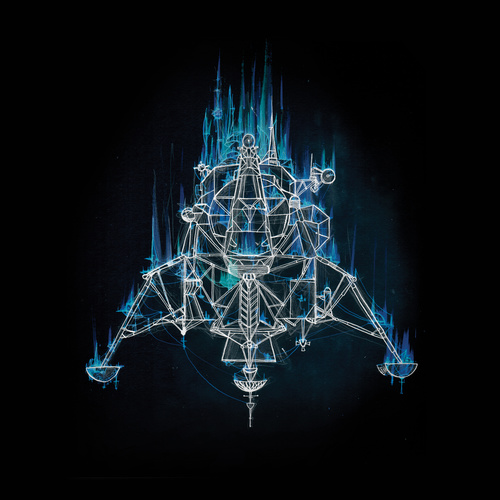 MIMA
buy cd · vinyl
· mp3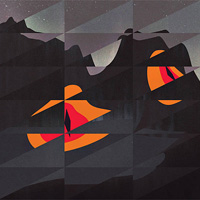 SPLIT W/ [BOLT]
buy vinyl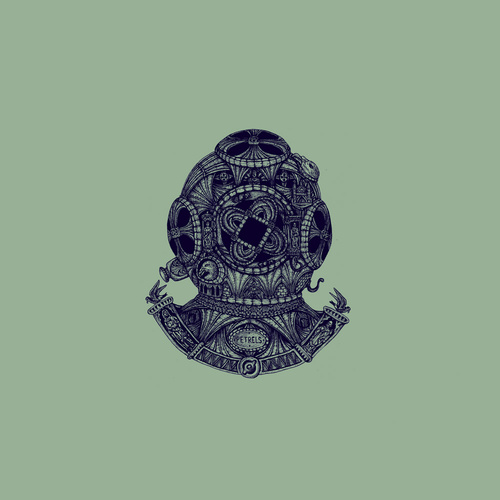 HAELIGEWIELLE
buy cd · vinyl
· mp3