Update Required
To play the media you will need to either update your browser to a recent version or update your
Flash plugin
.
buy records
buy mp3
Denovali Records is pleased to announce the release of
NEVER SOL
's debut album
UNDER QUIET
on CD, 2xLP and Digital in May 2014.
UNDER QUIET
is being released for the first time outside the Czech republic and on the vinyl format. This edition features completely re-mastered songs as well as bonus material and a new artwork.
UNDER QUIET [CD|2xLP|DIGITAL]
Sára Vondrášková, known by her stage name NEVER SOL, is a Czech singer and composer based in Prague. Writing her first songs in the age of 15 mostly for herself and studying music for 8 years at the conservatory, the important moment came around 2011, when she started to play her songs constantly at one of the most vibrant Bohemian venues in Prague at Café V Lese. Focused on piano and voice she shared the stages with friends and musicians, becoming more confident about her own artistic approach and vision. Shortly after her first concerts producer Jan P. Muchow got in contact with her and the two years long composing process of her debut album UNDER QUIET began. To give her songs a frame Sára Vondrášková created the rather abstract pseudonym NEVER SOL.

The piano has always been central in her music writing, but in the past years she was more and more gaining knowledge in using music production software. Creating sounds turned out to be another starting point to evolve her music and to get rid of the patterns and techniques taught in her classical education. Lyrics are very important and ideas evolve naturally when singing along the first song sketches.

Sára Vondrášková possesses a voice that seems impossible to shackle to just one musical setting. Therefore she and producer Jan P. Muchow construed a musical architecture for her debut album, full of details and contrasts in question of instrumentation and arrangements. UNDER QUIET is mainly built from piano based on jazz harmony with a strong sense for haunting melancholic melodies and inscrutably captivating atmosphere. While songs like "Lake", "Lay Down" or "Femme Fatale" are nourished by thundering percussion, warm courses of classical orchestral instruments and majestically background chorals – marked by eclectic musical flourishes – the album knows to counterbalance those epic moments, when highlighting Sára's inimitable husky and soulful voice in the more hushed tracks "Run with the Wolves" (mostly accompanied by guitar) or the duet "Saint Fly" together with her close friend Káca Šantrochová. "Places" and "The Dive" have been written in the last months of finishing the album. Pulsing beats as well as synthesizer sounds disclose a venturous character of what to expect from NEVER SOL's near future.
Sára Vondrášková is a regular guest singer with Czech musician and Denovali artist FLOEX. Touring and performing with Floex is an essential influence and of course strong female artists like CAT POWER, FIONA APPLE, JESSIE WARE or BAT FOR LASHES keep inspiring her work. UNDER QUIET will be released for the first time outside the Czech Republic and on vinyl format in a new artwork. This edition will feature completely re-mastered songs as well as bonus material, resulting in a sound that manages to be simultaneously powerful, intimate and beguiling.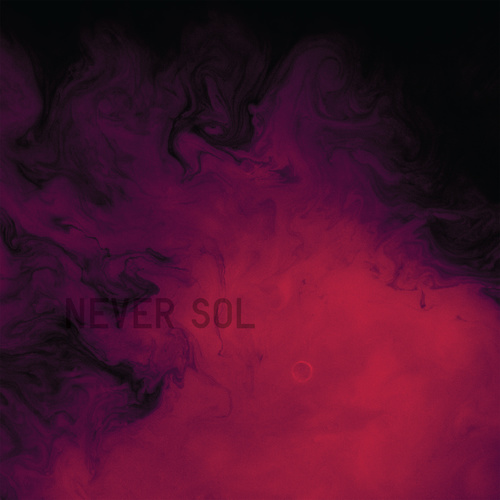 UNDER QUIET
buy cd · vinyl
· mp3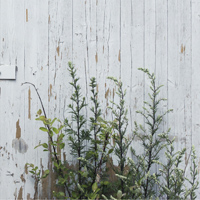 N.S. & MEETING BY CHANCE - SEVER / FOUR DAYS EP
free download